Dumpster Rental Services for [page_title]
With 1-800-Own-Junk.com, you don't have to choose between an affordable dumpster and a reliable customer service. We offer low, flat rates with a dedicated support team that will ensure your project's disposal needs are met. Call now and get the best of both worlds for your next cleanup with a dependable dumpster service near you.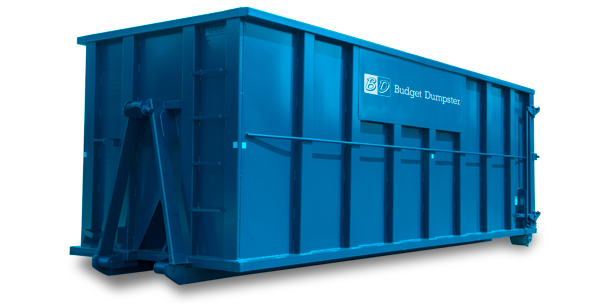 Roll Off Dumpster Services for [page_title]
A roll off dumpster is a simple and cost-effective way to remove tons of debris from your home or business. Whatever your project entails, a roll off dumpster rental will ensure your work area remains clear of debris.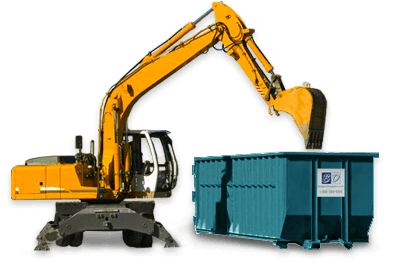 Construction Services
For major building or demolition projects, our dumpster rental services can save you more time on the job. With our help, you can keep on working while we haul away the debris from your construction or contracting project. Our dumpster service provides an effective disposal solution for roofing, demolition, landscaping projects and more.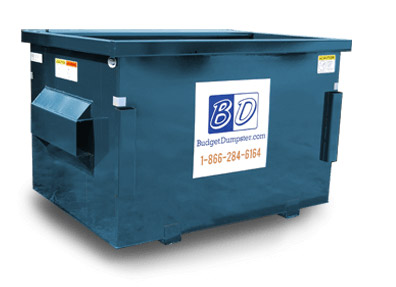 Commercial Services Dumpsters for [page_title]
Need a more permanent waste removal solution for your organization? We offer front-load dumpster services for customers from a variety of industries, including small businesses, apartment buildings, auto repair shops, restaurants, bars and more. With weekly, biweekly and monthly collection options, our dumpster service is customizable for any ongoing disposal needs.
Common Uses for Our Dumpster Services
1-800-Own-Junk.com offers a wide variety of dumpster rental services to help homeowners, business owners and contractors clean up messes big and small. While there are many uses for our roll off dumpsters, it can be tough for first-time renters to determine what type of disposal solution they need. To help with the process, these are the most common projects homeowners use our rentals for.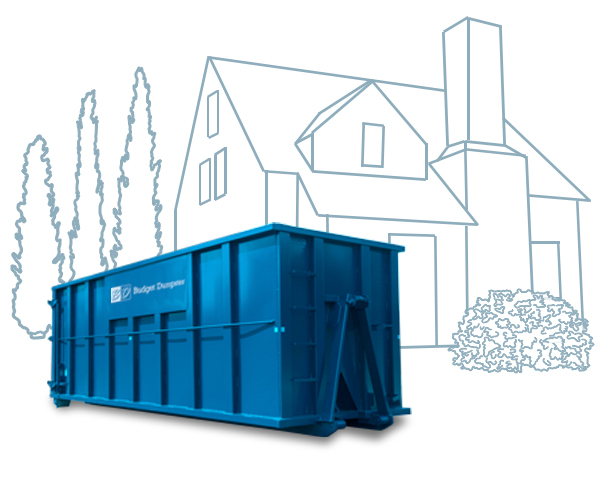 Residential Dumpster & Trash Hauling Services for [page_title]
Our dumpster rentals provide a low-cost and efficient cleanup solution for remodels, renovations, cleanouts and many more projects around the home. We can help you get rid of a variety of debris, from household clutter to home remodeling materials. With a dumpster in your driveway, you can easily clear away any mess.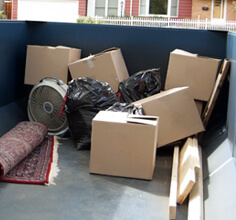 Junk Removal Services for [page_title]
Our dumpster rental services are a quick and convenient junk removal solution before a move. You can use our dumpsters to dispose of old furniture, musty boxes and tons of other clutter from your property. And compared to a junk removal service, you can clean out the house at your own pace and know your total cost for disposal upfront.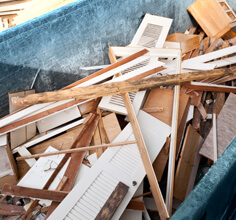 Debris Removal Services for [page_title]
Discover a simple and helpful solution for general debris cleanup after large home improvement projects, storms, repairs and more. No matter how much debris you have to discard, you'll be able to find the right size dumpster for the job here.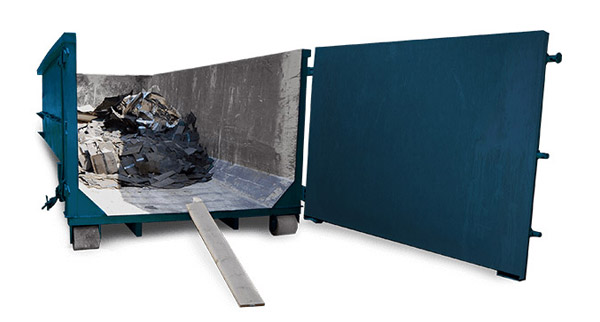 Bulk Trash Removal Services for [page_title]
Removing garbage or cleaning out a garage can be a messy job, but with our local dumpster service, you can contain and clean up your mess quickly and affordably. Consult our team of waste removal experts to find the right size dumpster rental near you.
Estimated Pricing Chart

Dumpster Rentals Are Easier With 1-800-Own-Junk?
Save Money and Time on Your Dumpster Rental in [page_title]
Dumpster rental prices vary greatly from company to company, depending on the size, location, debris type and terms of the dumpster rental. 1-800-Own-Junk.com offers simple flat-rate pricing so you'll know the total cost upfront. You'll receive a customized quote to avoid overpaying for services you don't need and better terms than many of our competitors.
Whether you're a homeowner or a contractor, our roll off dumpster service can help with all types of cleanups – no project is too big or small. Plus, we deliver to residential driveways, construction sites, businesses and more. Learn more about how we simplify dumpster rentals, and how we can help you find a dumpster for rent in your area of [page_title].
Top Cities We Serve…
Akron, OH Allentown, PA Ann Arbor, MI Arlington, VA Atlanta, GA Austin, TX Baltimore, MD Boston, MA Camden, NJ Chapel Hill, NC Charlotte, NC Chicago, IL Cincinnati, OH Cleveland, OH Columbus, OH Dallas, TX Denver, CO Detroit, MI Durham, NC Fayetteville, NC Fort Worth, TX Greensboro, NC Greenville, SC Harrisburg, PA Houston, TX Indianapolis, IN Jacksonville, FL Jersey City, NJ Long Island, NY Los Angeles, CA Louisville, KY Memphis, TN Miami, FL Milwaukee, WI Minneapolis, MN Nashville, TN Newark, NJ Oakland, CA Oklahoma City, OK Omaha, NE Orange County, CA Orlando, FL Philadelphia, PA Phoenix, AZ Pittsburgh, PA Poughkeepsie, NY Providence, RI Queens, NY Richmond, VA Rochester, NY Salt Lake City, UT San Antonio, TX San Diego, CA San Jose, CA Seattle, WA St. Louis, MO St. Paul, MN Tampa, FL Trenton, NJ Tulsa, OK Virginia Beach, VA West Palm Beach, FL Winston-Salem, NC